Chris Party Rental is here to assist you in making your future event or special day as memorable as possible. No matter what kind of event or celebration you're planning, we'll have everything you need right here. When it comes to planning an event, there is always a slew of issues to deal with. We're here to make your life simpler and we are known for our best party rental supplies. There is just one place to go for all your rental needs, and it's right here. With our affordable party rentals, you don't have to go over your money to obtain all the equipment you need for your celebration.
When you choose us to supply your party tent rental, we will provide you with an experience that will prove to be the ideal rental service for your occasion. When people are investigating the many sorts of party tents that maybe they should choose for their event, they sometimes get confused. Even for such a basic request, there are several choices available and you will get everything in the best Party rental Fairfax Virginia. When it comes to picking the correct tent, it may be perplexing and challenging at times, especially when there are so many different sizes of tents available. To make it simpler for you to pick your style, we'll go through the most popular ones one by one in the section below.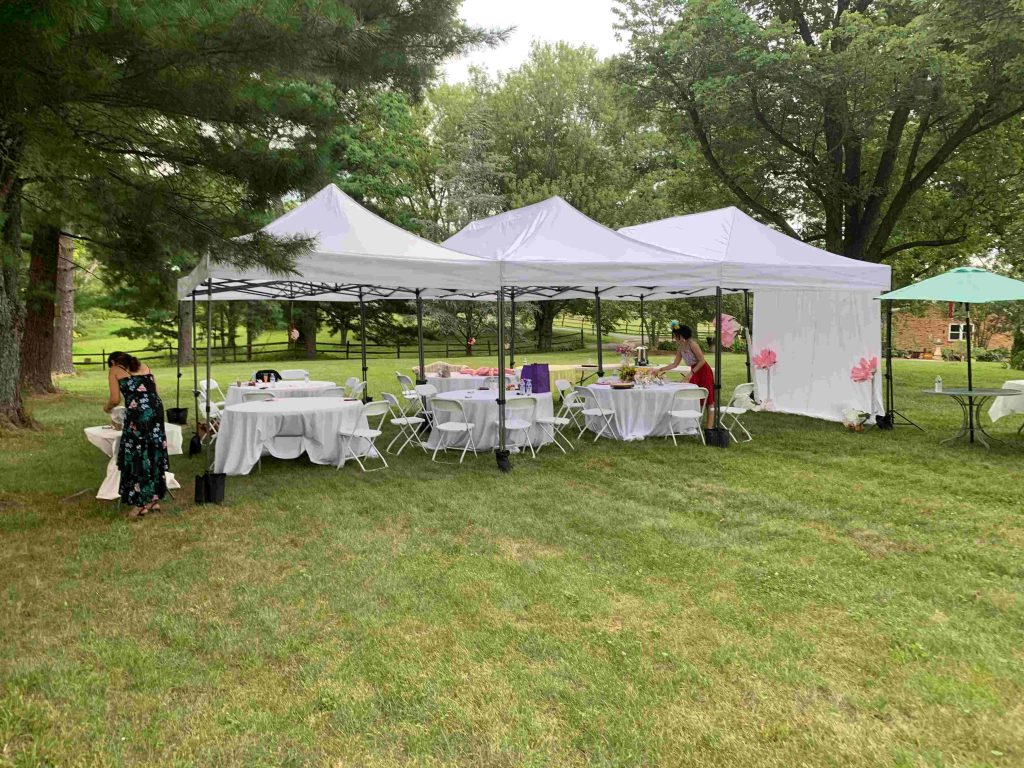 A Deep Insight About Chris Party Rental
Are you seeking a trustworthy party tent rental provider? If yes, connect with the Chris Party Rental without wasting any moment. From past so many years, we have been providing party tent rentals all around the locality, and we have been rewarded with hundreds of repeat clients. Because of our many years in the business, we're the go-to company for renting outdoor tents in Fairfax Virginia. We strive to create a customer satisfaction that surpasses your expectations.
Chris Party Rental is pleased to provide rental services for a variety of events. In addition to party tent rentals, we also provide outdoor tent rentals and canopy tent rental companies for a wide range of occasions, including birthday parties and weddings. Structure tents, pole tents, peak power tents, and pathway tents have all been updated in our inventory to meet today's standards of quality.
So, if you've chosen to have a party and are looking for "party rental supplies," you've come to the perfect spot since we provide great party tent rentals with exquisite tent structures and inexpensive pricing.
Our magnificent Rental Process
Involvement in the Task
With our canopy tent rental service, we want to make your celebration the most memorable one possible. Because not everyone is well-versed in the tent renting procedure, we've compiled a list of helpful hints for you, our readers.
Choose a Date
When planning a party, the date is the most important consideration. If you know the date of your event, we can check for availability. Please keep in mind that for weekend party rentals, we normally deliver and take up during the week. We can even help with weekday garden gatherings if you need us to.
The total number of visitors 
It's tough to estimate how many people will attend your party when you're just getting started. It is possible to estimate the number of visitors that will arrive at that moment. Ensuring that you have ample tent capacity and accessories in case your guest count rises is a smart idea.
Areas Appropriate for the Installation of Tents
It is important that we know how many people will be attending your event and what kind of space is available for the tent. Choose a flat, open place if you can. Tents should be set up in an area of your garden with fewer trees and bushes, since they might obstruct the process of putting up the tent. If you require quality Party rental Fairfax Virginia then consider us without any hesitation.
In order to hire quality tent rentals from us or any other provider, you must follow this full procedure.
There's also the fact that not all tent rental businesses are the same. Every organization has a unique purpose and work environment. Many organizations choose to organize large events like weddings, while others prefer to host smaller gatherings like birthday parties or family get-togethers.
Party rental Fairfax  va
If you like to add Tent to your party
we have different size 10×10 10×15 10×20
Table chairs linens and more
for more information and reservations
please call  703-420-0074
Also, Our Services in these location Party Rental Arlington Virginia  | Party rental Vienna  Virginia